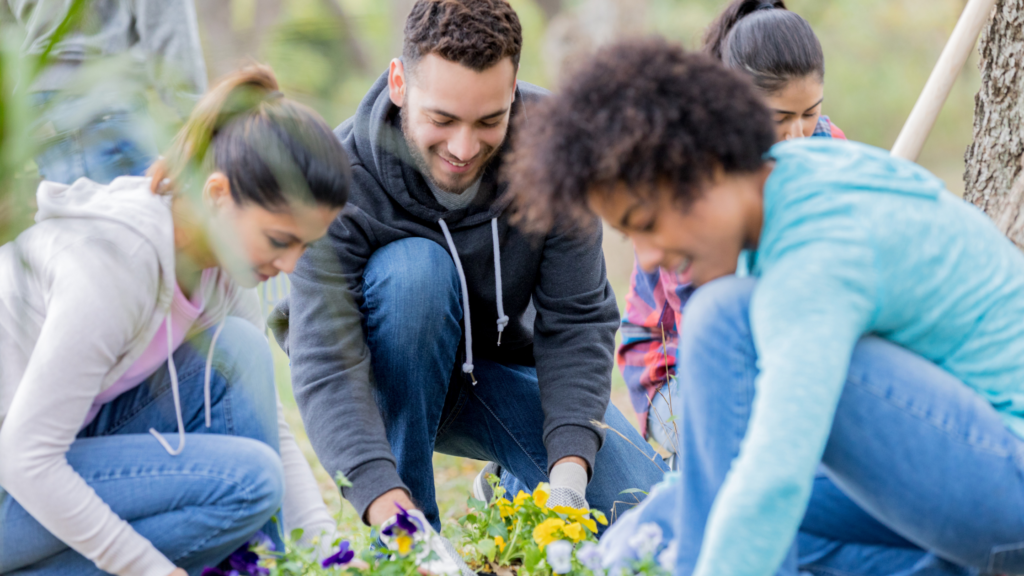 Retail Cannabis and Act 164 Information for Voters and Municipal Leaders
We're working to address local questions about retail cannabis, inform voters, and identify areas of needed municipal support in collaboration with community members and municipal leaders in the Lamoille Valley region.
Community Planning Workshops
Take a fresh look at your community. Healthy Lamoille Valley offers free custom workshops specifically created for your community organization or group. Contact Alison Link, Policy and Community Outreach Coordinator, at alison@healthylamoillevalley.org to set something up and to get your copies of our new Community Planning Toolkit.
3-4-50 Partnerships
3-4-50 Partners are businesses, organizations, towns, schools, classrooms, faith-based institutions, and more who have signed to continue or build wellness measures that promote health and reduce the risk of chronic disease in their communities.  Learn more…
Youth Council
Lamoille Area Youth Coalition (LAYC) empowers and educates youth to make a positive change for the well-being of our community.  Open to any youth in 6th-12th grade who live in Lamoille County or the Greater Hardwick Area (Hardwick, Craftsbury, Greensboro, Stannard, and Woodbury).  Email Brian at brian@healthylamoillevalley.org or visit the Youth Council website for more information.
Tobacco Prevention Taskforce
Join Healthy Lamoille Valley's Tobacco Taskforce and work together to address underage tobacco and vaping in your community! Email Alison at alison@healthylamoillevalley.org for more information.
Lamoille Valley Coaching Collaborative
The Lamoille Valley Coaching Collaborative is a network of people dedicated to improving our community through youth sports and building protective factors for our youth to prevent substance misuse.  All youth sports leaders and coaches (veteran and new!) are invited to join. Email Alison at alison@healthylamoillevalley.org for more information.
Parent/Caregiver Workgroup
We are changing it up! We recognize that parents/caregivers are busy and we'd like to try a new workgroup format. Beginning in January we will create an online community open to all parents, foster parents and kinship caregivers. Email Jessica at jessica@healthylamoillevalley.org for more information.