Live Your Why! is a campaign to encourage you to live your best life by finding what brings you joy, meaning, and wellness while being substance-free.
Live Your Why: Afterschool Edition (Activity Sheets) was created to help youth build self-awareness, resource development, connectedness, self-management skills and other skills which encourage them to make the most out of their free time. It can help youth to identify meaningful activities, alleviate boredom, and increase one's own personal responsibility for how they spend their time.
Live Your Why!
Sticker Campaign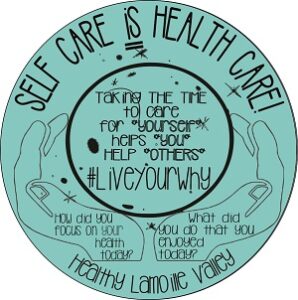 Self Care
Self care is anything we do for ourselves to improve our mental, physical, or emotional health. Making our own health a priority in stressful times helps keep us safe and healthy in our minds and bodies, and it helps our brain process stressful experiences in healthier ways. Think of self-care like the oxygen mask on an airplane: you need to put your own oxygen mask on so that you can continue to help others.
10 Easy Habits to Get You Started
6 Self Care Habits for a Pandemic
Teach Kids to the Value of Self Care

Make Memories
Our brains are always recording and processing information and experiences, even when we don't realize it! Positive memories with loved ones can help reduce stress, strengthen positive emotional connection, and can help build trust with friends and loved ones. Setting aside time for fun activities with family and loved ones in stressful times can help us feel better physically and mentally, help us feel connected, and will build happy memories that you can draw on when you need to.
The great thing about memories is that you don't have to strive to make them!  It's not another thing that you have to put on your to-do list.  Just be intentional about living in the moment – doing what you love with people you love. Be adventurous and try new things, but savor the ordinary. Some of the best memories may simply be made by cooking a meal together, exploring a brook, playing a board game, or tossing a frisbee.  The best thing you can "DO" to create a memory is to be fully present without a device in hand.
250 Ways to Keep Your Family Sane:

Explore Nature
Every time you step out your front door, you're stepping into a huge scientific wonder! Our daily lives don't give us much time to explore our natural world. Nature is science in action, and spending even 30 minutes per day outside or engaged in physical activity that raises your heart rate can help reduce your risk of depression, improve your mood, and keep your heart and brain healthy. Be sure to keep a healthy distance from others as you explore the world outside, and don't forget bug and tick repellent- they are both out in full force already!
Need a little inspiration?  Check out foursciencevt.org.  VINS, ECHO, Fairbanks, and Montshire have developed this partnership to offer STEM experiences for Vermonters in this time of crisis. Each of us are drawing from its unique collections, areas of educational focus, and talents in engagement to provide a robust offering of learning experiences.

Create
Creation is the ultimate expression of our true selves! Using our creative energies and ideas helps is be present in the moment and can help us experience, process, and express things that happen to us and around us in life. The art of self-creation engages our brains, hands, hearts, and bodies, and our final creation memorializes our experiences from our own unique vantage point in life. Finding ways to express our emotions through creation is the ultimate form of self expression and helps us process, work through, and ultimately express our truest self and in our own authentic voices. What are you waiting for?! Let's get creating!
Benefits of Creation on Community Health

Connection
Maintaining healthy connection with those we care about is an integral part of healthy relationships! Checking in on people we care about and haven't seen or can't see because of COVID helps us stay meaningfully engaged with those important people and those important relationships. Building and maintaining connections with those that are important to us reduces risk factors for things like suicide, substance misuse, and depression. Research and resilience studies show us that if a youth is able to identify at least one adult that they can trust and confide in, they are less likely to be negatively impacted by exposure to risk factors that may be present in their environments.
Building Healthy Relationships
Maintaining Healthy Relationships
Creative Ways to Stay Connected
Resourceful
Asking for help is resourceful! It is impossible for us to know everything, and it's never wrong to ask a question if you don't know or don't understand something! As social distancing continues, are there ways you can still do the outdoor group activities or outdoor things you love to do together but from a healthy distance? Are there new things or ways in your community that you and the people you're physically separated from can still experience things "together"?
Here are some of our GO TO places to check out local resources when we're looking for answers:
   United Way of the Lamoille Valley 
Phone numbers and websites of Lamoille Area Resources