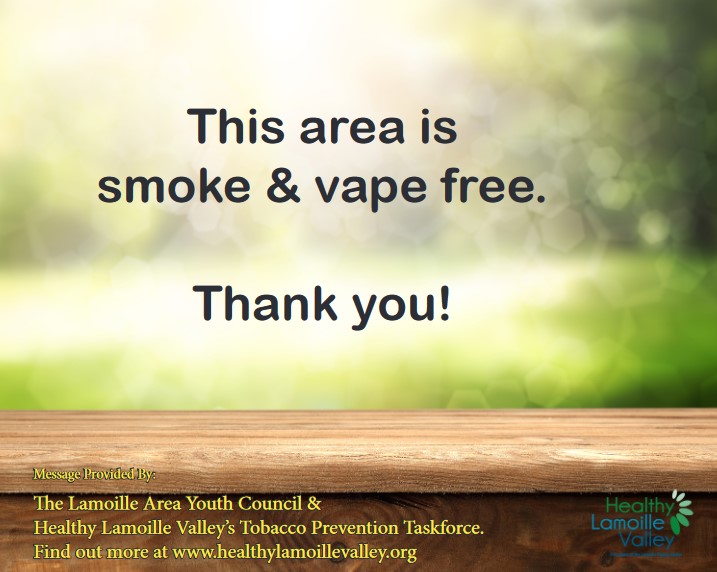 Need Substance-free Signs? We Can Help!
Are your town or agency's public spaces substance-free? Interested in signage for an existing smoke, vape, cannabis, alcohol and/or substance free public space? Healthy Lamoille Valley can offer design and permanent signage printing for your town. Get in touch with your town leadership and we can set up a meeting to discuss! We can also support any related policy towards substance-free public spaces.
Are you interested in signage for your business, event or agency? HLV's Tobacco Prevention Task Force and Lamoille Area Youth Council printed 3 different smoke- and vape-free signs to offer our community. We are also giving out some cigarette buttlers that are used to collect cigarette butts.
Learn more:
Contact Alison at alison@healthylamoillevalley.org or Jessica at jessica@healthylamoillevalley.org for more information. First come, first served, based on availability.