Lamoille Valley Nicotine Quit Help Resources
Whatever approach you take. Know that help is available, you are not alone, and the work of quitting will be worth it!
Quit Nicotine Workshops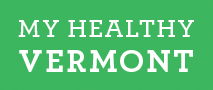 Do you smoke cigarettes? Chew tobacco? Vape nicotine? Are you ready to quit?  These free online Quit Partners workshops are designed to help you quit nicotine. Participants meet once a week for 4 weeks. Free nicotine replacement available.  Upcoming Online Quit Partners workshops: Tuesday, January 3rd 4pm-5pm; Saturday, January 7th 9am-10am; Saturday, January 7th 11am-12pm. Registration required, contact Nichole C., regional coordinator, at 802-752-1985 or visit www.MyHealthyVT.org.
802Quits.com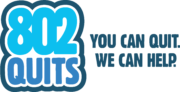 There are many things you can do to improve your chances of success.  Working with a Vermont Quit Partner or Quitline Coach increases your chances of successfully quitting.  By Phone, 1-800-QUIT-NOW, call or text.  Free one-on-one coaching for ages 13 and older. Quitline Coaches are available 24/7, with additional support via email and text. Includes free patches, gum and lozenges. Online at 802quits.org, quit on your own with help from online tools and resources like message boards. Includes free patches, gum and lozenges. Free for ages 13 and older. 802Quits also offers incentives for quitting for pregnant or new parents, Medicaid or uninsured, menthol users, and more. Visit 802quits.org to learn more.
My Life, My Quit™


My Life, My Quit™ is a free and confidential service for those 13-17 who want to quit all forms of tobacco and vaping and also offers resources for parents who want to take an active role in their teen's quit journey. Participants receive access to Tobacco Cessation Coaches with specialized training in adolescent tobacco prevention.  Coaching helps teens develop a quit plan, identify triggers, practice refusal skills and receive ongoing support for changing behaviors.  Enroll online at vt.mylifemyquit.org or Text 'Start My Quit' to 36072.
Youth Resource Page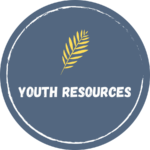 Visit Healthy Lamoille Valley's Youth Resource page for quit help programs and other supports for teens and young adults who want to quit substances.
VT Helplink

VT Helplink is your statewide, public resource for finding substance use treatment and recovery services in Vermont.  Helplink services are free and confidential. Our caring, trained Specialists will help you or your loved one take a step toward recovery.  Visit vthelplink.org to get started.
United Way of Lamoille County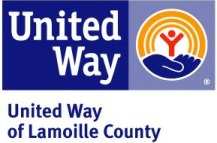 Community resource hub for the Lamoille Valley area.  Visit their website.
SAMHSA National Helpline

Call 1-800-662-HELP (4357).  SAMHSA's National Helpline is a free, confidential, 24/7, 365-day-a-year treatment referral and information service (in English and Spanish) for individuals and families facing mental and/or substance use disorders.  Also visit the online treatment locator.
Area Medical Offices
Consult with your doctor or pediatrician. Many local practices have a CHT (community health team) program that can provide free services. Your doctor will be able to manage expectations around the medical perspectives of quitting. In the state of Vermont, youth ages 13 and over can seek mental health and substance use treatment on their own behalf without parental consent or direct notification. In most cases we recommend parent involvement for increased support in quitting.
Contacts at Area Offices
Lamoille Health Partners
Community Health Team, 802-888-6017 | cht@lamoillehealthpartners.org
Hardwick Area Health Center
Dennise Williams, RN Care Coordinator, 802-472-3300 ext. 1029 | dennisew@nchcvt.org
Samantha Baily, Community Resource Coordinator, samanthab@nchcvt.org
Family Practice Associates, Cambridge
Heather Hunneman, RN Care Coordinator, hhunnemanfpa@outlook.com
Tamarack
Chery Holton, NP, 802-851-0999 | cheryl.holton@tamarackfamilymedicine.com
Lisa Whipple, 802-851-0999 | lisa.whipple@tamarackfamilymedicine.com
Stowe Natural Family Wellness
Angela Robins ND, 802-253-2340 | drrobens@gmail.com
Counseling
A counselor can support you as you make a plan to quit.  You can check with your school nurse, visit your counseling center, or contact these area service providers.
Lamoille Behavioral Health and Wellness is a designated agency for substance misuse treatment, their board-certified Psychiatrist and experienced Licensed Clinicians provide quality mental health and substance use counseling services for adults, couples, adolescents, families, and children. Call 802-888-8320 or visit them online at www.lamoillehealthpartners.org.
Wellspring Mental Health and Wellness Center is an association of private practitioners who offer mental health counseling for adults,couples, adolescents, children and families, serving the greater Hardwick area.  Call 802-472-6694 or visit them online at wellspringvt.org.