To honor  National Drug and Alcohol Facts Week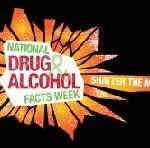 (NDAFW ) that recently past, Healthy Lamoille Valley wants to share some resources with you to learn what scientific data tells us about drugs, tobacco and alcohol.
NDAFW was first established to help teenagers learn the facts and dispel the myths.
What are you unsure about? What do you want to learn more about?
Here are some resources to help shatter the myths and give more information!
On this note, coming up in our community are the following two events to raise the knowledge of Vaping, Juulig, E-cigarettes and other flavored tobacco products.
Hope you can join us! Details are below.
1. PAML Parent Night Conversation around Substance Abuse Prevention:
What is Vaping and why is it so popular? Is Vaping Harmful? What about e-cigarettes and flavored tobacco products?
When:  February 8, 2018
Time:  5:30-6:45 (Stay for the Girls Game at 7:00!)
Where:  PA Library
Childcare will be Available
Snacks from our amazing Chefs Jeff Brynn and Annaliese Beach

Special Guests:  Student Panel to answer questions
Please call Jessica Dambach, School Counselor with any questions.  Even if this is not something you are concerned about, this is a community concern and parents are encouraged to attend. 888-1401 or jessica.dambach@lssuvt.org
2. An evening for Lamoille Valley Parents and Students
Growing up Stowe Family Education Series: Vaping, Juuling and Flavored Tobacco Products
Eventbrite: https://tinyurl.com/SMHSGrowUp2 
Presenter: Debby Haskins, MS, LADC, Former Student Assistance Coordinator in Stowe
Location: Stowe High School Cafeteria
Date Wednesday, Feb 21st
Time: 6-7:30pm
Who: All middle and high school students, parents and interested community members
Light refreshments and free childcare with Pizza
RSVP appreciated at Eventbrite "Growing up Stowe"
Some things you will come away with:
Increased knowledge about vaping, Juuling, and flavored tobacco products.

Increased knowledge of 

the

 dangers of these products.

Learn tips for parents and students to prevent use of these products.

Learn what prevention resources exist in 

the

 school and community. 
3. Healthy Lamoille Valley Tobacco Prevention Task ForceNext Meeting: February 14, 2018, 9:30-11am, 92 Lower Main St. Morrisville, Lamoille Valley Chamber of Commerce conference room (same building as News and Citizen).
Topic: Continuation of our work on the prevention of Vaping, Juuling, E-cigarettes and other flavored tobacco products across the Lamoille Valley
All are welcome, RSVP to Alison at alison@healthylamoillevalley.org