UNDERAGE DRINKING
Isn't It Safer To Provide Alcohol
In A "Safe Environment?"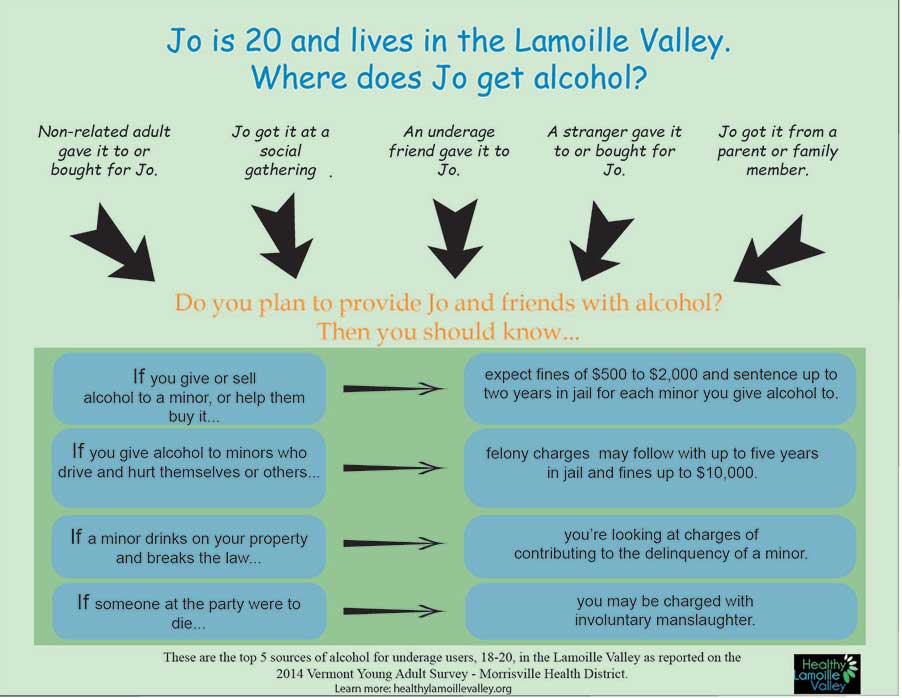 How Can We Change Community Thinking On Alcohol Use?
Community Norms and Community Education
Alcohol's presence in our communities sends a strong message.  When it takes center stage alcohol becomes normal to our youth and even adults are more likely to increase consumption.  You can be an active partner in changing the culture!
Choose to host parties without alcohol.
Engage in alcohol free physical activities.
Examine how you use alcohol, then find alternative ways to meet that goal.  ie: To relax – Create another nightly ritual such as a cup of quality tea, listening to your favorite music, or taking a walk.
Talk to local stores and businesses about their marketing strategies.
Write a letter to the editor sharing the importance of preventing youth from accessing substances such as prescription medicines, alcohol, and marijuana.
If you're a parent or caregiver talk to other parents about creating safe supervised spaces for youth.
Be a role model! Volunteer at your local teen center or youth program.
Be a champion in your community for preventing substance abuse!  Every community needs that advocate who is willing to stand up, go to meetings, and advocate for change.  If this is you… we would love to support you in this process!  Contact us: jessica@healthylamoillevalley.org.
For more information about the risks and consequences of underage drinking, visit parentupvt.org or dial 211.
Policy Approaches
There are two levels of policy work that need champions!
Towns and schools can set policies that send a clear message to the residents and students that alcohol use is not appropriate for youth and is best in moderation by adults. Town policies can come in many forms and can simply start with a statement in the town plan that prioritizes the health of its residents. School policy provide students with a strong reason not to become involved with alcohol and drugs.
The Lamoille County Planning Commission working with Health Lamoille Valley and the Vermont Department of Health developed a "Primer for Prevention" which is an tool to help municipalities develop policies to help build healthy communities. Read it here.