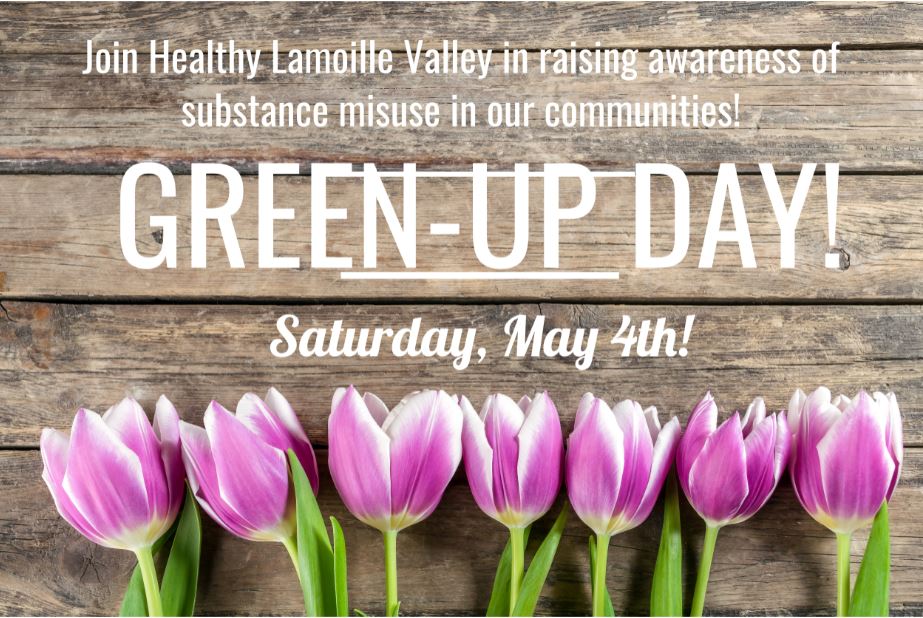 Join us in raising awareness of substance misuse in our communities! Help us collect information about the impact of substances in our region*, wherever you participate in Green-Up Day this year!  Together we create a Healthy Lamoille Valley!
1. Keep a count of how many cigarette butts, alcohol containers and needles (contact local police if you find any needles) that you collect (bring something with you to keep track).
2. Snap a picture of your collection.
3. Fill out our survey or email collection information to Alison at alison@healthylamoillevalley.org.
SAFETY FIRST! We recommend wearing gloves and that youth work with an adult. Please do not collect anything that could harm you.

Download the poster here and spread the word!
For more information contact:
Alison Link, Healthy Lamoille Valley, Policy and Outreach Coordinator
(917) 626-0344
*Towns in the Lamoille Valley:
Belvidere — Cambridge — Craftsbury — Eden — Elmore — Greensboro — Hardwick — Hyde Park — Jeffersonville — Johnson — Morristown — Stannard — Stowe — Waterville — Wolcott — Woodbury