It messes up your life.
It makes your family not like you.
It can make you less smart than you already are.
You crave it and you choose it over somebody else.  You can't help yourself.
They mess with your body.
You age prematurely.
You get all wrinkly—if you smoke—and friggin' old looking.
It messes with your chemical balance—it can make you irritable, depressed, angry.
It messes with your lungs, too.
You never know when you're going to get a bad batch.
It can kill you…slowly or quick…it all depends…
The impacts of drugs and alcohol… as shared by Laraway students…
But they know this doesn't have to be their story….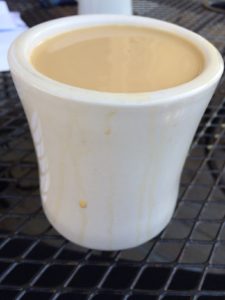 Come see the B.E.A.T.S (Being Excellent takes Awareness Trust & Supports) Photovoice Project where four Laraway students share through photos what takes focus and helps them stay away from substance abuse.
We hope to see you there!
B.E.A.T.S. Opening Reception
Wednesday, October 19th, 4:00-5:30 pm
Laraway Youth and Family Services
275 VT Route 15W
Johnson, VT 05656
This project is a partnership between Laraway Youth and Family Services and Healthy Lamoille Valley.
Looking for resources to help a loved one, coworker, or neighbor?  https://www.healthylamoillevalley.org/treatment-recovery/