Lamoille Coaching Collaborative Presents a New Handbook for Coaches!
Hot off the press! Youth coaches – check this out!
The Lamoille Area Coaching Collaborative, a workgroup of Healthy Lamoille Valley, has created a guide for all youth sports volunteer coaches that focuses on coaches building protective factors in support of positive youth development.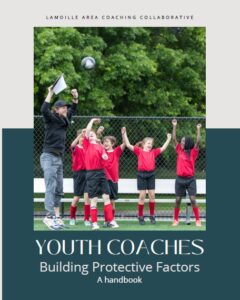 Download the Coaches Handbook!
We recognize the unique relationships that coaches have with their players and therefore offer this workbook to leagues, clubs and the greater community. Please share and review this workbook each season with all of your coaches. The content of this handbook is also available as a training. We welcome your feedback! For more information and to receive a printed copy, please contact us at info@healthylamoillevalley.org.