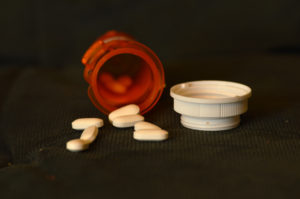 It's that time of year again … Healthy Lamoille Valley's semiannual reminder to take a few quick minutes to go through our medicines, check expiration dates and our medicinal needs… then safely dispose of those that have expired or are leftover.  National Prescription Drug Take Back is on Saturday, April 29th from 10:00-2:00.  We are fortunate to have the support of all of our local law enforcement agencies who will be staffing these sites!
LAMOILLE VALLEY LOCATIONS
Hardwick Police Department
Kinney Drugs in Cambridge
Kinney Drugs in Morrisville
Lamoille County Sheriff's
Department, Hyde Park
Stowe Police Department
It's not uncommon to have leftover prescription medicines… you have an injury, tooth extraction, or surgery and you don't use up all of the pain medicines… or you and your doctor decide to try a new treatment – leaving a partial bottle of medicines. There is no need to keep them.  in fact it's best not too.
Keeping prescriptions puts you and your family at risk…
Incorrect Dosage:  "If I keep it I can use it next time I need it…"   Our bodies, injuries, and needs change.  It's important to check in with your prescribing doctor to make sure the the dosage fits your need.
Accidental Misuse: "I have too many prescription is my cupboard, I can't tell which is which…"  Keeping only what you need will help prevent accidental misuse and confusion.  Safe storage is another key in keeping children safe.
Intentional Misuse:  "My medicines will be safe in my house – only people I know come to my house."  Substance Use Disorder knows no boundaries and can impact those you know, trust, and love.  Over 65% of those who misused prescription drugs for non-medical purposes got them from a friend or relative (for free, bought from, or stole) (https://www.samhsa.gov/data/sites/default/files/report_2686/ShortReport-2686.html).
Not able to make it on the 29th?  No worries bring your unwanted prescriptions to the Hardwick Police Department, Morristown Police Department, or Lamoille County Sheriff's Department anytime!
Check out Vermont's New Prescription Drug Disposal Website: http://www.healthvermont.gov/alcohol-drugs/services/prescription-drug-disposal