Recently Theresa Vezina from VT Cares, presented a new resource in our region. She shared with community partners about their Harm Reduction Program which includes a mobile van that comes to Morrisville, for safe needle exchange/distribution.
The program began as a pilot with employees using their own vehicles for the Syringe Service Program. Eventually they obtained a grant and bought a new vehicle that they had outfitted to meet their needs. Their program is founded on the premise of no judgment treatment and services, and meeting clients where they are in the addiction process and supporting recovery when clients are ready.
The mobile van services include new syringes, safe disposal options, Narcan distribution, HIV & HCV testing, safe injection supplies, wound care kits and referrals for treatment as needed.
The good news is that the mobile van  comes once a month to Morrisville!  The mobile van is here the firstMonday of every month from 10am-12pm and is located behind the Morrisville Ambulance building across from Copley Hospital.  Let's get the word out!  What they have seen in other sites is that peer-to-peer referrals work best.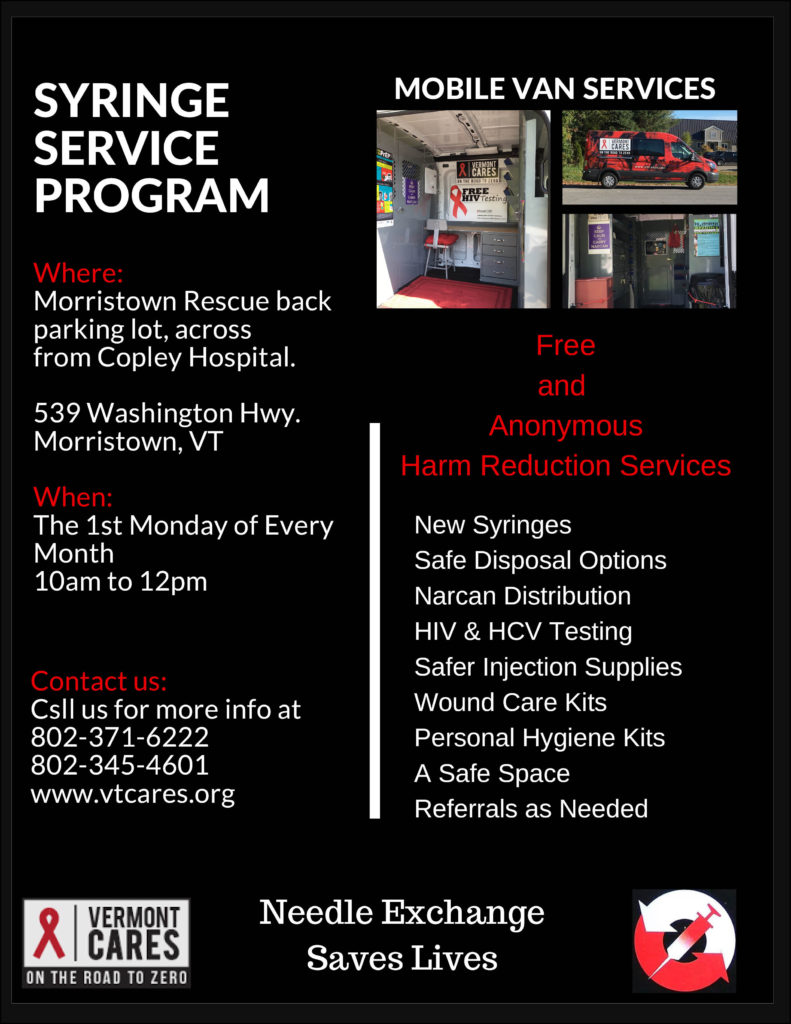 Here are the resources Theresa provided to share within our community: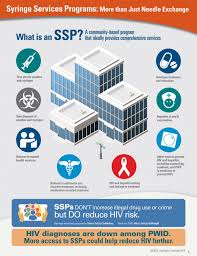 Copy of Morristown Rescue Postcard 2018 Use This one v.1-2 (2) (1)
Tear off Flyer Morristown 2017
Morristown Flyer Use this one 2018 v.1-2 (2)
Harm Reduction Fact Sheet Two sided 1.9.17 (1)