Resilient Lamoille
Building Resilient Communities
for a Healthy Lamoille Valley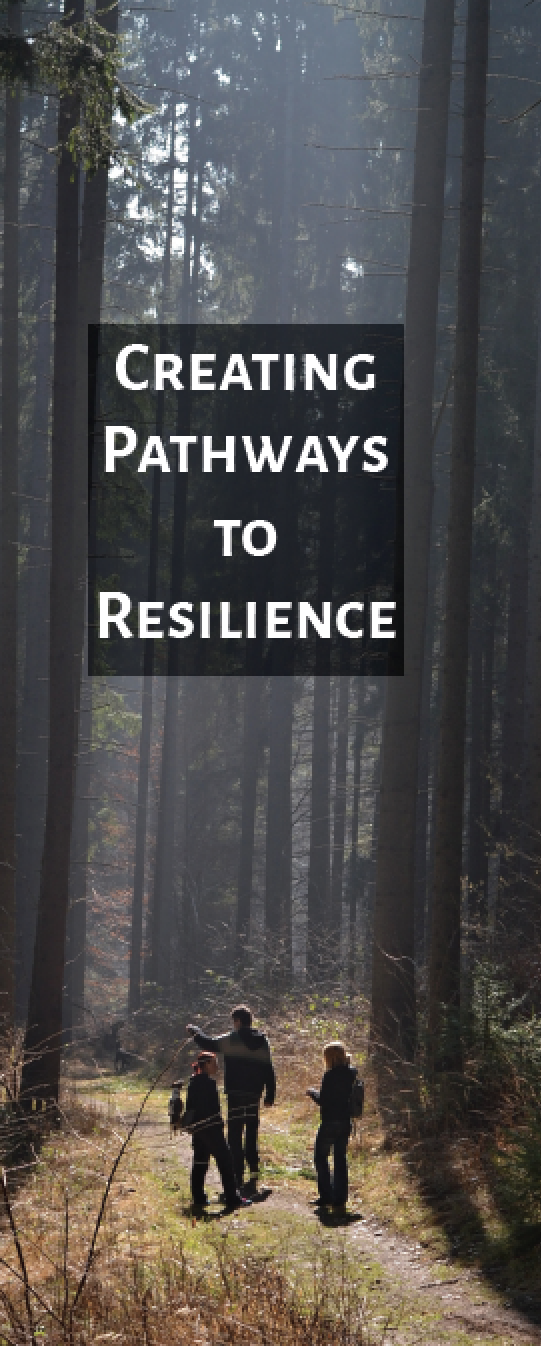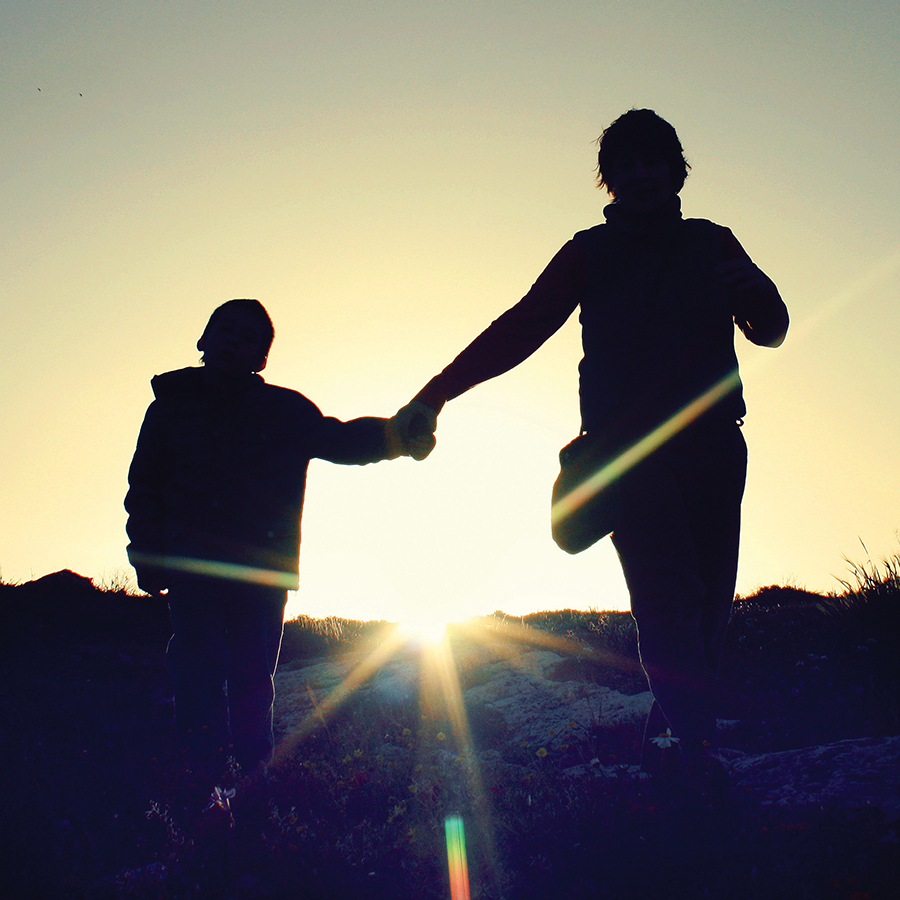 Building Resilience Helps You Withstand Life's Challenges.
Healing Can Happen at Any Age.
We Can Prevent ACEs From Passing on to the Next Generation
Adverse Childhood Experience
Create Toxic Stress
Emotional, sexual, or physical abuse

Physical or emotional neglect

Violence at home or in the community

Parental substance misuse or mental illness.

Parental separation, divorce, or loss of a parent

Incarcerated family member

Bullying (by another child or adult)

Racial discrimination and sexism

Homelessness and hunger

Natural disasters and war
ACE Can Have a Lasting Effect On…
Chronic Health Conditions
obesity, diabetes, depression, cancer, etc.
Risky behaviors
smoking, alcoholism, drug use
Life Potential
school and job success
Relationships
family, co-workers & friends
Positive and Tolerable Stress Helps Build Resilience; Toxic Stress is Harmful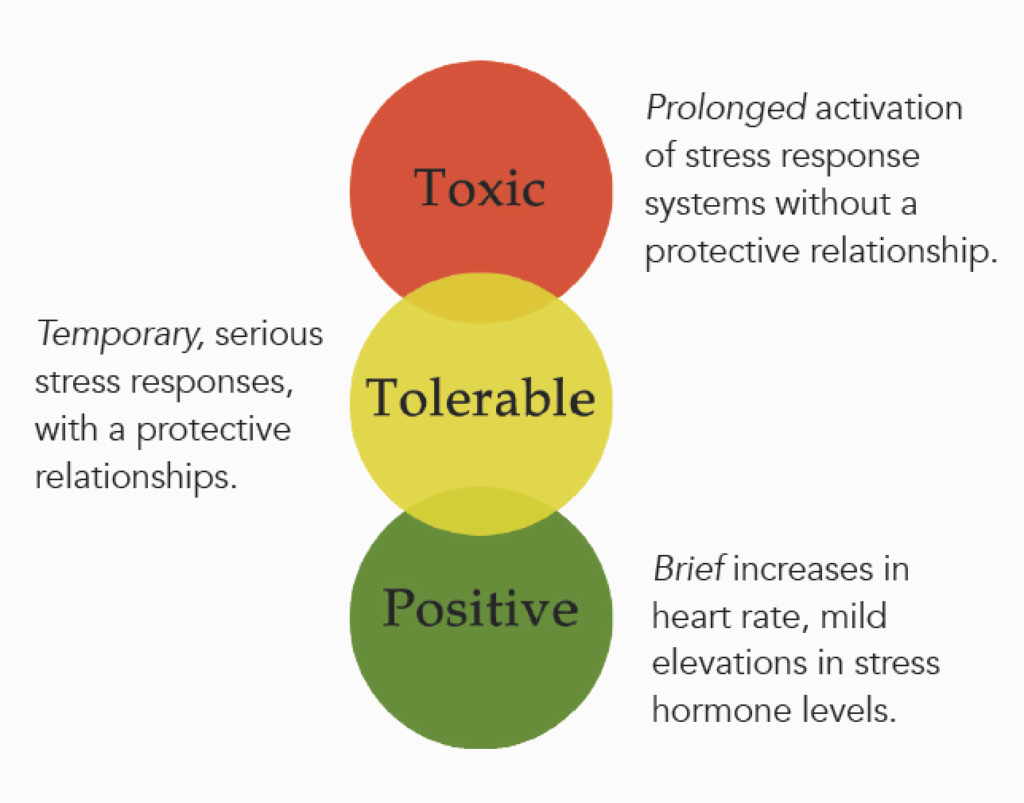 Retrain Your Brain
Small Changes Can Have a Big Effect
Practicing positive and often simple activities can help retrain ones brain, at any age, to handle stressful situations in a new way. This helps the brain to heal itself!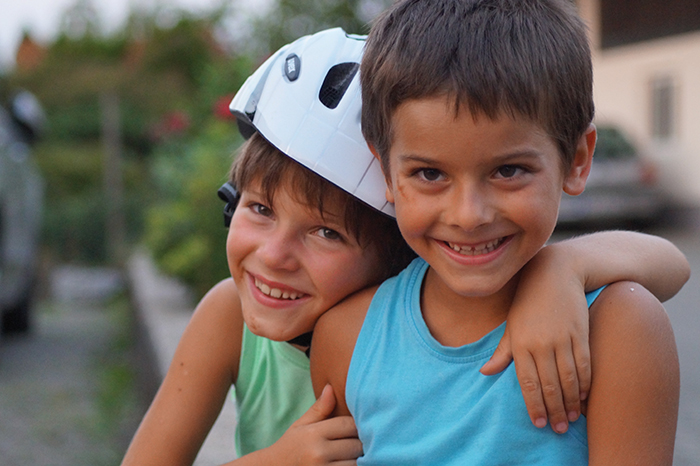 ›› Enjoy Music
›› Create Art
›› Exercise
›› Eat Healthy Meals
›› Find Supportive Relationships
›› Smile
›› Talk About Feelings
›› Walk in the Woods
›› Feel Gratitude
›› Think Positively
›› Get Quality Sleep
›› Be Hopeful
›› Be Mindful
›› Volunteer
›› Acknowledge Trauma
›› Seek Support
›› Identify Emotional Triggers
›› Get Mental Health & Substance Use Treatment
›› Play
›› Find Safe & Stable Nurturing Environments
›› Identify Positive Role Models
›› Breathe Deeply
›› Practice Yoga
›› Garden
›› Interact
›› Laugh
Your Lamoille Valley Network of Support
Help Lines
Crisis Text Line -TEXT VT to 741741
Clarina Howard Nichols Center -Hotline, 802-888-5256 / Business 802-888-2584
AWARE Domestic & Sexual Violence Services,  802-472-6463, awarevt.org
VT 2-1-1, Call 2-1-1 for 24/7 information and referral or text your zip code to 898211 (M-F 8am to 8pm)
VT State Police Anonymous Tipline, text "CRIMES" (274637) to Keyword: VTIPS
Vermont Family Network, 802-888-8888, vermontfamilynetwork.org
Meeting Basic Needs
Capstone Community Action, 802-888-7993 or 800-639-8710, capstonevt.org
UVM Extension EFNEP (Food & Nutrition Education), 802-888-4972 Ext. 401 www.uvm.edu/extension/efnep
Women, Infant & Children, 802-888-7447, healthvermont.gov/family/wic
Reach Up, 800-479-61518, dcf.vermont.gov/benefits/reachup
United Way of Lamoille County 802-888-3252, uwlamoille.org
Rural Community Transportation, 855-811-6360, riderct.org
Lamoille Community Food Share, 802-888-6550, lcfoodshare.org
Hardwick Food Pantry 802-472-5940, facebook.com/hardwickfoodpantry
Meals on Wheels 802-888-5011, mowlc.org
Supporting Families
Lamoille County Child Advocacy Center, 802-851-8116, lamoillesiu.org
Lamoille Family Center, 802-888-5229, lamoillefamilycenter.org
Capstone Community Action (Headstart), 802-888-7993 or 1-800-639-8710, capstonevt.org
Resilience Beyond Incarceration, 802-888-5871, lrcvt.org/resilience-beyond-incarceration
Laraway Youth and Family Services, 802-635-2805, laraway.org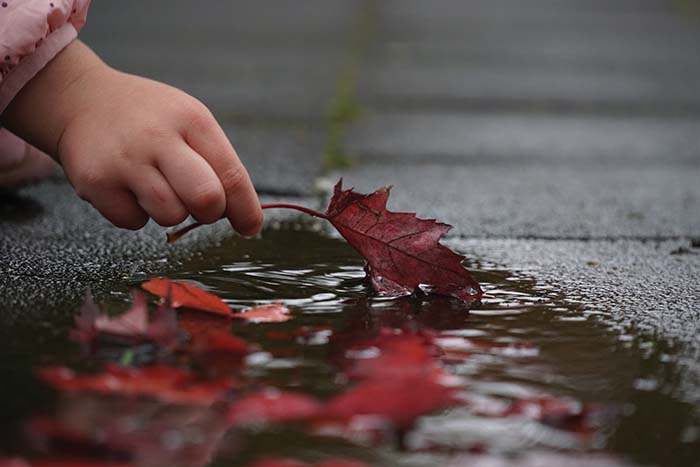 Recovering and Thriving
North Central Vermont Recovery Center, 802-851-8120, ncvrc.com
Medication Assisted Treatment @CHSLV, 802-888-8320, chslv.org
Treatment Associates, 802-888-0079, treatmentassociatesinc.com
VT Dept. of Health Substance Prevention Consultant, 802-888-2581, healthvermont.gov/local/morrisville
802 QUITS, 800-QUIT-NOW, 802quits.org
Enhancing Mental and Physical Health
Behavioral Health and Wellness Center, 802-888-8320, chslv.org/our-services/behavioral
Copley Hospital, 802-888-8888, copleyvt.org
Community Health Services of the Lamoille Valley, 802-888-0895, chslv.org
Lamoille County Mental Health Services, 802-888-5026, lamoille.org
Hardwick Health Center, 802-472-3300, nchcvt.org/locations-providers/hardwick-area-health-center
Aiding Youth and Young Adults
Lamoille Valley Youth Center, 802-888-2990, morrisvilleucc.org/youth-rocks
E=MC2 Community Center, 802-521-7948, mo.resilient@gmail.com
Jump On Board for Success, 802-888-0656, lrcvt.org/youth-programs
Youth Development Program, 802-888-1377, lrcvt.org/youth-programs
VocRehab, 888-400-5976, vocrehab.vermont.gov/young-adults/transition-counselor-morrisville
Lamoille Interagency Network for Kids – LINK, 802-888-5229 Ext 137, lamoillefamilycenter.org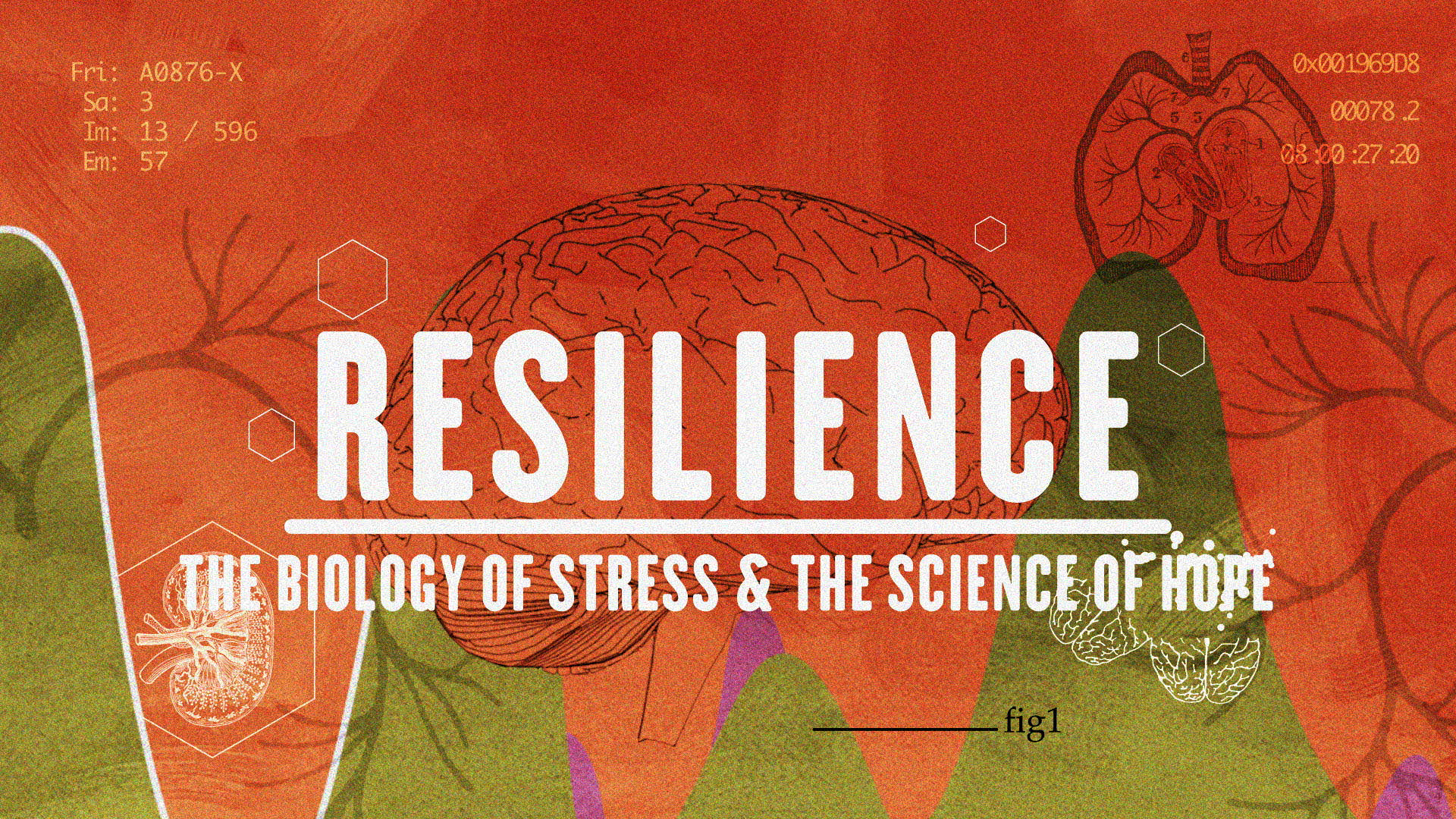 Check Out the Resilience Film Locally
Resilience is available for check-out at these Lamoille Valley Libraries: Varnum Memorial Library, Waterville Town Library, Johnson Public Library, Lanpher Memorial Library, Morristown Centennial Library, Stowe Free Library, Glee Merritt Kelley Community Library, Jeudevine Memorial Library, Craftsbury Public Library, and the Greensboro Free Library.
DISCUSSION GUIDE – Find the complete guide at: http://preventchildabuse.org/wp-content/uploads/2016/09/Resilience-Guide-FINAL.pdf
Basic Questions:
Now, what does resilience mean to you?
From your perspective or profession, what stood out?
What do you consider the key strategies in the film?
What is one thing you heard or saw that touched you?
What one thing surprised you the most?
Call to Action Questions:
What are you going to do now that you know this information?
How can you influence the professionals in your field?
List five people who need to see this film and learn this information. What would it take to arrange that?
List three things that you will do now that you've seen this film… One short term (NOW) One medium term (this month) One longer term (within the year)
How might we inspire community members to stand up and be an ally for children with high ACE scores?
Defining Resilience:
Can you think of a time when a parent or caretaker exhibited resilience in the face of some really tough times?
What gives you hope and strength during hard times?
What strategies or methods are helpful to build resilience in your everyday life when facing adversity?
Changing the Conversation: "What's wrong with you?" vs. "What happened to you?"
Based on what you learned in this film, what are your thoughts about zero-tolerance policies for "bad behavior" in schools or youth-serving organizations?
How can we help children who have been exposed to trauma?
What are some examples of situations where you could have asked "what happened" instead?
What would you do differently after seeing Resilience?

Recognizing Toxic Stress
What is a health or social issue you noticed in the film that you were surprised tied back to ACEs and other toxic stressors?
What are some of the responses in this film that might help you address those issues?
How can you spread the word about toxic stress in your personal and professional life?

Building Collaborations
What are some examples of how our community is coming together? Are there other professional groups with whom you could connect?
The potential cost savings may appeal to the business sector; what other lessons from the film would resonate with various audiences, e.g. the faith community, law enforcement and others?
Download a complete discussion guide from Prevent Child Abuse:
http://preventchildabuse.org/wp-content/uploads/2016/09/Resilience-Guide-FINAL.pdf
Hosting a Showing?
We found these resources to be helpful: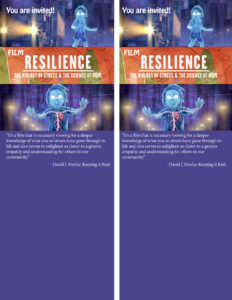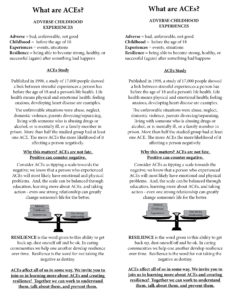 Handout invite – space to customize time and date: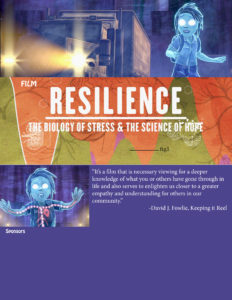 Poster Blank: Bottom for time/location/sponsors.