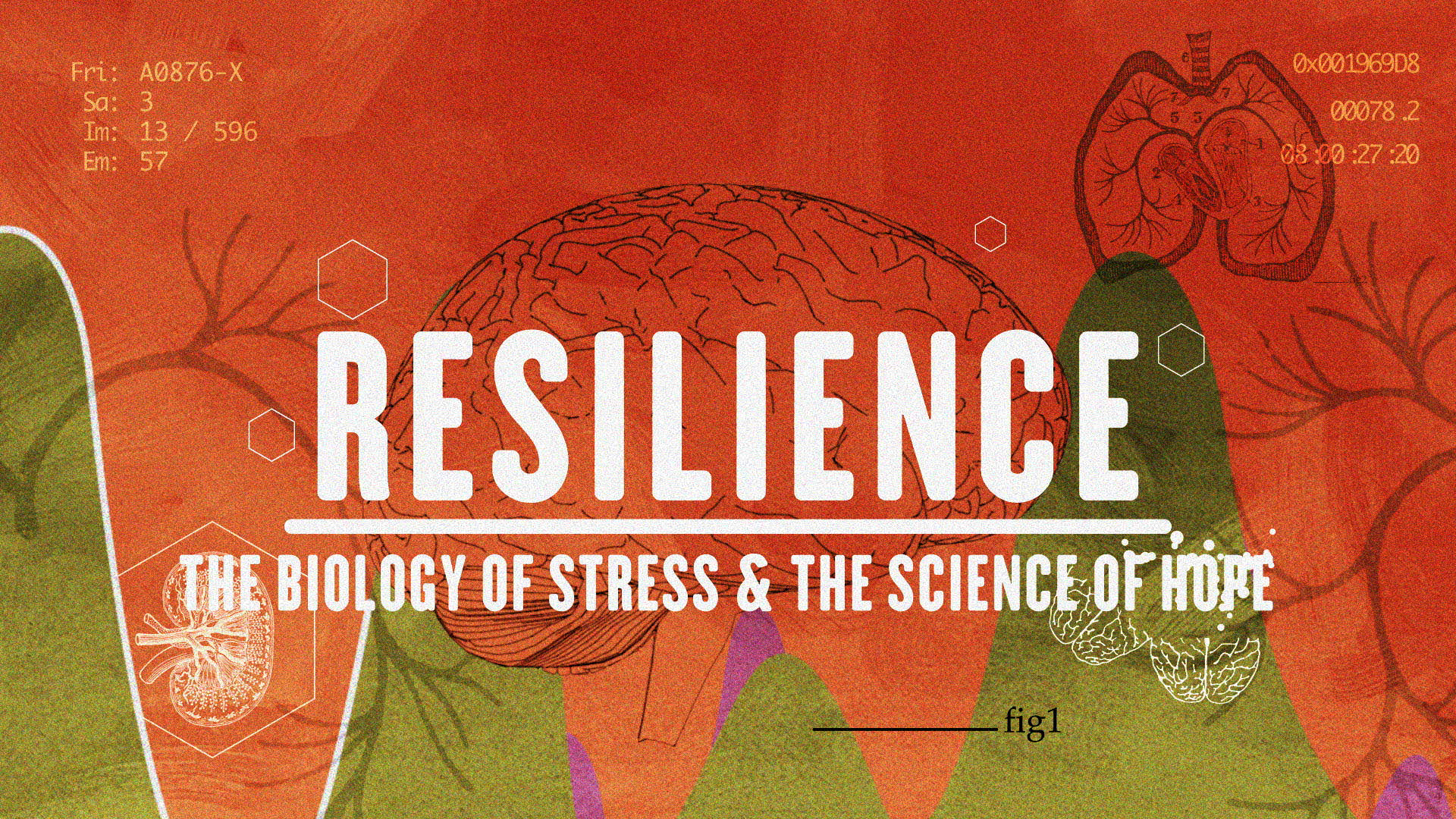 Check Out the Resilience Film Locally
Resilience is available for check-out at these Lamoille Valley Libraries: Varnum Memorial Library, Waterville Town Library, Johnson Public Library, Lanpher Memorial Library, Morristown Centennial Library, Stowe Free Library, Glee Merritt Kelley Community Library, Jeudevine Memorial Library, Craftsbury Public Library, and the Greensboro Free Library.
Discussion Guide
DISCUSSION GUIDE – Find the complete guide at: http://preventchildabuse.org/wp-content/uploads/2016/09/Resilience-Guide-FINAL.pdf
Basic Questions:
Now, what does resilience mean to you? From your perspective or profession, what stood out?
What do you consider the key strategies in the film? What is one thing you heard or saw that touched you?
What one thing surprised you the most?
Call to Action Questions:
What are you going to do now that you know this information? How can you influence the professionals in your field?
List five people who need to see this film and learn this information. What would it take toarrange that?
List three things that you will do now that you've seen this film…
One short term (NOW) One medium term (this month) One longer term (within the year)
How might we inspire community members to stand up and be an ally for children with high ACE scores?
Defining Resilience:
Can you think of a time when a parent or caretaker exhibited resilience in the face of some really tough times?
What gives you hope and strength during hard times?
What strategies or methods are helpful to build resilience in your everyday life when facing adversity?
Changing the Conversation: "What's wrong with you?" vs. "What happened to you?"
Based on what you learned in this film, what are your thoughts about zero-tolerance policies for "bad behavior" in schools or youth-serving organizations?
How can we help children who have been exposed to trauma?
What are some examples of situations where you could have asked "what happened" instead?
What would you do differently after seeing Resilience?
Recognizing Toxic Stress
What is a health or social issue you noticed in the film that you were surprised tied back to ACEs and other toxic stressors?
What are some of the responses in this film that might help you address those issues?
How can you spread the word about toxic stress in your personal and professional life?
Building Collaborations
What are some examples of how our community is coming together? Are there other professional groups with whom you could connect?
The potential cost savings may appeal to the business sector; what other lessons from the film would resonate with various audiences, e.g. the faith community, law enforcement and others?
Download a complete discussion guide from Prevent Child Abuse: http://preventchildabuse.org/wp-content/uploads/2016/09/Resilience-Guide-FINAL.pdf
Hosting a Showing?
We found these resources to be helpful: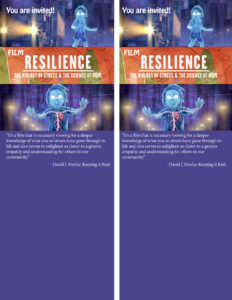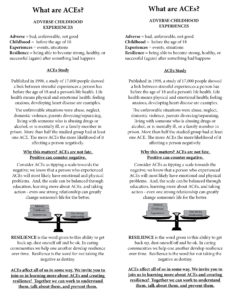 Handout invite – space to customize time and date: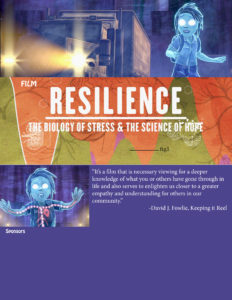 Poster Blank:  Bottom for time/location/sponsors.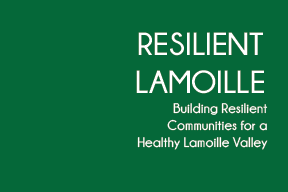 ACEs Resources and Data
Understanding  ACEs: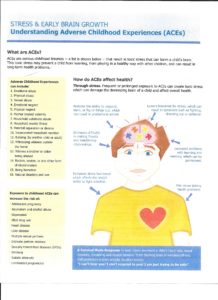 Overcoming ACEs: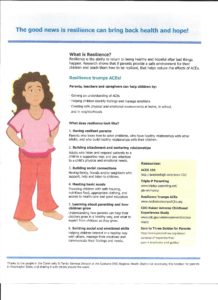 Overview of ACEs: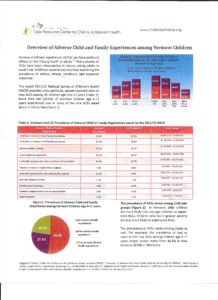 Associations of ACEs: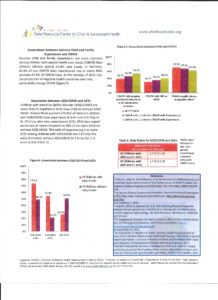 Your ACE Score: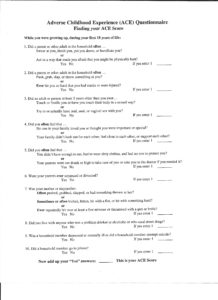 Vermont ACE Data: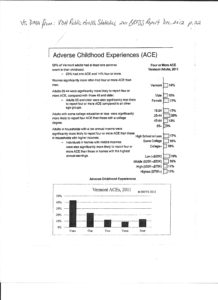 Learn how Parent Child Centers can play a significant role in identifying ACEs and building Resilience: